Wood Venetian Blinds
For warmth and durability wood Venetians are a natural choice. Wood Venetian blinds are a classic blind which offers maximum light control creating a modern and uncluttered look to your home. They are suitable for traditional and contemporary settings.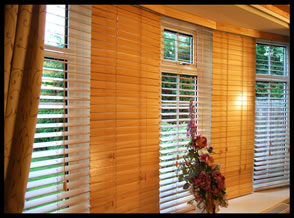 As wood is a natural product variations in shade and grain may occur which contributes to its innate beauty. As a result each wood Venetian will be unique.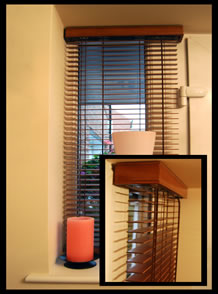 Our wood Venetian blinds are made from the finest basswood with co-ordinated bottom bar and head rail with a matching valance as standard. The slats are available in 3 different widths, 25mm 35mm and 50mm. A selection of colours is available which includes a wide variety of wood tones and painted shades to complement your interior décor.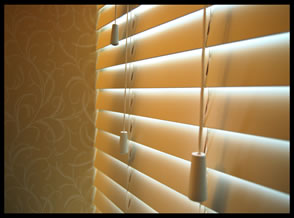 They are easy to clean. Ostrich feather dusters are ideal for keeping the slats dust free.

Quick Jump Menu
- Home Page - Our Products - Buy Online - About Us - Installation - Photo Gallery -Contact Us - Useful Links -