Venetian Blinds
Venetian blinds are possibly the most discreet type of window decoration that also offers maximum light control. They create a modern and uncluttered look to your home.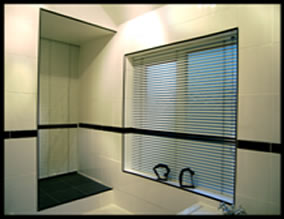 They are easy to clean and are well suited to the humidity in the kitchen or bathroom. Ostrich feather dusters are ideal for keeping the slats dust free.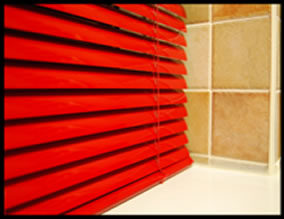 Our Venetian blinds are made up of a top quality aluminium slat with co-ordinated components and head rail. The slats are available in different widths ranging from 15mm to 50mm. A collection of colours and finishes are available to customise your window and complement your interior décor.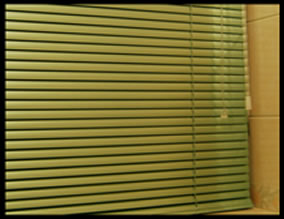 Each Venetian blind has two controls to operate. A cord controls the height of the blind and a wand to control the angle of the slat.

Quick Jump Menu
- Home Page - Our Products - Buy Online - About Us - Installation - Photo Gallery -Contact Us - Useful Links -